Stories
Here, you find personal stories from members around the world about successful learning.
To read the stories in German click here.
Running away factory: Why I am a labour activist!
This was the first day after a special 30-day Lunar New Year vacation of a Hong Kong capital run Qualimax Plastic Factory in 1988. Some 50 workers were happily returning to the factory to resume duty and were ready for the Lai see (red packet with money, representing blessings and good wishes) from the boss, Law Chan. Continue reading..
By April Lai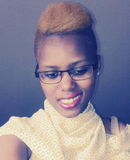 How did a rural South African girl end up in Europe?
Imagine buying your mother a beautiful house — a house that she cleaned as her job! Imagine paying a flight ticket for your mother to visit your grandma from work! Well, I cannot imagine this part, because I never knew flying was 'a thing' for everyone. Continue reading..
By Buso Memela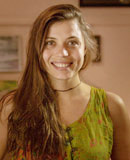 Maternity within a Community
My story is a journey of learning from the community — be it in the absence of one, or as a part of it. It begun with my becoming a mother, where I found myself relearning life's processes by my eventual seclusion from a community. Continue reading..
By Gaia Sanvicente Traverso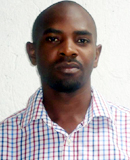 Born and raised in the slum: A blessing in disguise
Born and raised in the slums — where everyone living in it are stigmatized nationwide — branded as thieves, hooligans, prostitutes, addicts among others is quite challenging. However, one can turn these slurs into a powerful testimony of a continuous stream of motivation for transformation.
By Geofrey Nsubuga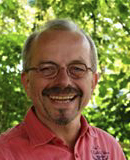 Education and perfect times to learn
My name is Harald Kleem. I am 64 years old, married, with a daughter and I live in a community of 3 families in a house in the countryside in Germany.
My working life has been dotted with interventions within various and several issues, many regions and institutes; but at the core of it has been learning and change. Continue reading..
By Harald Kleem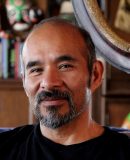 Decolonizing the body with Teatro Trono
My work and personal life is driven by the immeasurable enthusiasm to try and ensure that theatre 'touches' all kinds of bodies. I wanted to share the transformation that theatre had caused in me and given my whole environment the chance to engage in this strong and special physical practice. Continue reading..
By Iván Nogales (Translation: Katherine Arp)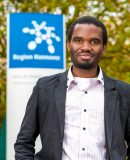 Integration of scientific and indigenous knowledge in climate resilience
I grew up in a society that saw great conflict between man and nature, not to mention climate shocks that have kept on increasing over the past twenty years. My passion emerged with my interest to turn things around to protect nature in my small community. This made me pursue studies in Environmental Sciences at University of Malawi. Continue reading..
By Joseph Kenson Sakala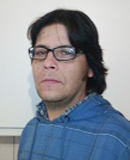 Connections
My name is Jorge Huichalaf, and I am Mapuche (the Mapuche are the indigenous people of Chile, the name means 'people of the earth'). In our cosmos, we as humans belong to our Ñuke Mapu (Mother Earth), and she belongs to us. We are not owners of the planet, but part of it. Continue reading..
By Jorge Huichalaf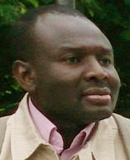 Janusism
Altes Brot ist nicht hart, kein Brot, das ist hart — Old bread is not hard, no bread, that's hard. This German proverb reflects rationality and relativity of what's integral to the concept of life and living. Economic inequality affects what and how we eat, where and how we live and what educational opportunities we can afford. For me, I take it one step forward to add 'Bad freedom' is not hard, 'no freedom' is hard. Continue reading..
By Maissara M. Saeed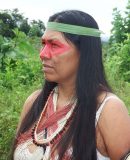 Monito eñemonipa waoto waemo kewinguimoni: We are learning to change
My name is Mencay Nenquihui. I am a Waorani woman of the Ecuadorian Amazon region. Our territory is the Yasuní forest in the Napo, Pastaza and Orellana provinces. I am the president of the 'Association of Waorani Women of the Ecuadorian Amazon' (AMWAE). We represent 400 women in 35 communities in the Yasuní. Continue reading..
By Mencay Patricia Nenquihui Nihua